Carlton Club Prestwich, 279 Bury Old Road, Heaton Park, Prestwich M25 1JA
Club Tel. 07709 296164 Kieron Moran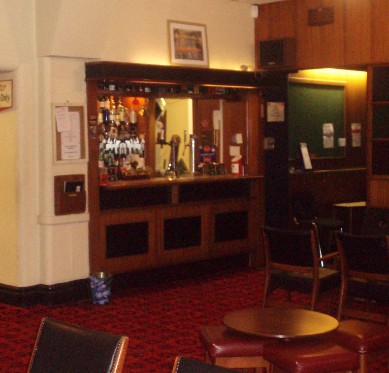 Opening Times
Sunday 12.30pm - 4.00pm & 7.30pm-12.00am
Monday 7.00pm - 12.00am
Tuesday 7.00pm - 12.00am
Wednesday 7.00pm - 12.00am
Thursday 7.00pm - 12.00am
Friday 7.00pm - 1.00am
Saturday 7.00pm - 12.00am
Membership Fees
Standard Membership £7 per annum
Pensioner's Membership £4 per annum
Associate Membership £3 per annum
*ALSO SEE SPECIAL OFFER PAGE*
Please return completed application forms to the club. If you do not have a proposer or seconder, you will be invited to attend an informal interview.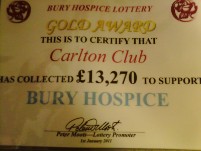 About Us
The Carlton Club is a small and friendly sports and social club located opposite Heaton Park on Bury Old Road in Prestwich. New members welcome (see below for fees).
We have a well stocked bar with low prices (see Bar Tariff page for examples).
Attractions
Snooker Tables @ 70p per half hour session
Table Tennis
Darts
Members' Lounge
Small, unsupervised, members-only gym (evenings)
Yoga (Monday)
Line Dancing (Tuesday, Wednesday)
Modern Sequence Dancing (Some Saturdays)
LIVE ENTERTAINMENT
SHANGRI LA
Home to Shangri La who provide live contemporary cabaret: music, poetry and short theatre entertainment. £5 charge on the door. Visit the website for listings: www.theshangrila.co.uk
USUALLY THIRD FRIDAY EVERY MONTH
FORTHCOMING DATE
23 June
21 July
No event in August
NORTHERN SOUL - SOULSHAKERS
£4 charge on the door. Visit the website for listings: www.soul-source.co.uk
LAST SATURDAY EVERY MONTH
FORTHCOMING
24 June
29 July
26 August
8pm to 2am
NEW HOME TO PRESTWICH COMMUNITY CINEMA
Next film will be shown in August - Flash Gordon
Large function room available for hire
Contact Kieron Moran
www.carltonclubprestwich.co.uk